The Medical Center offers a full range of Physical Therapy and Cardiac Rehabilitation services. Our Physical Therapy & Sports Medicine Department offers individualized treatment plans to achieve each patient's specific goals. MD&T, Mechanical Diagnosis & Therapy, manual therapy, orthopedic, stroke, back, upper extremity and pain management is provided in a wonderful rehabilitation setting. Our Physical Therapist and Physical Therapist Assistant are trained in the McKenzie Method & Graston Technique. Cardiac Rehabilitation services include Phase 2 and 3 cardiac rehabilitation. This is the phase of cardiac rehabilitation where you are post-hospital and have completed your in-hospital therapy, if required.
Medicare frequently covers most physical therapy services; however, if your therapy is not covered by insurance, patients have the option of self-paying. The scheduling receptionist will ask what kind of therapy your physician has recommended, so please have your prescription with you at the time of the call.
How To Get Started
Patients requiring physical therapy may see their physician first to obtain a prescription. Your physician will diagnose your condition and prescribe a PT Evaluation to determine the regime of therapy that is best suited for your condition.
The Graduate Program
We also offer a program for patients who have completed their therapy or just feel more comfortable maintaining their strength and conditioning under medical supervision. You are independent but have the advantage of having a licensed clinician present. The graduate clinic is offered from 9 to 11 a.m. and 1 to 3 p.m. The fee is $10 per person per session. Please call 305-367-6756 for more information about this program.
We'd Love to Show You Around!
Please stop by for a tour of our Physical Therapy Department.
Miguel Gonzalez,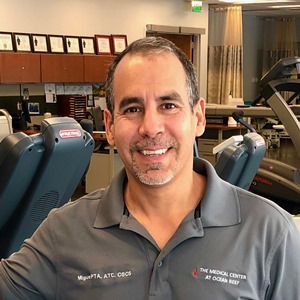 PTA, ATC, CSCS, CKTP, GTS, is a licensed and board certified Physical Therapist Assistant, Certified Athletic Trainer and Certified Strength and Conditioning Specialist. He has more than 19 years of clinical experience with a multitude of diagnoses. He received his Bachelor of Science in exercise and sports science, graduating Magna Cum Laude from Florida International University. As an experienced Physical Therapist assistant and Athletic trainer, Miguel offers a comprehensive and unique approach to developing effective programs that will help young and aging adults return to sport and functional activities. He is certified in The Graston Technique. You can read more about him here.
Adriana Gonzalez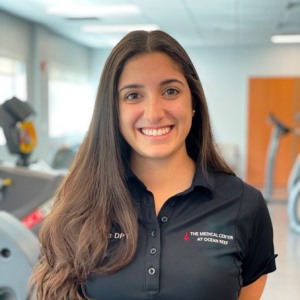 , DPT, is a Miami native and double alumnae from Florida International University, first graduating with a Bachelor's of Science degree in Physical Education: Sports and Fitness Studies, and later earning her Doctorate in Physical Therapy. She has previous experience working with various patient populations including adolescent athletes, amputees, post-stroke rehab and post-surgical orthopedic injuries. She is passionate about patient education and ensuring that her patients are provided with the tools and knowledge necessary to maintain a healthy and active lifestyle, even post-PT discharge. You can read more about her here.
Meagan Starnes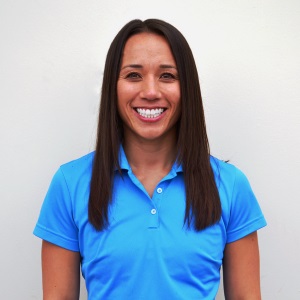 , DPT, CMPT, CMTPT/DN, AIB-VR, earned her Doctorate of Physical Therapy from Belmont University in Nashville, Tennessee. She holds her Bachelor of Science degree from Newberry College in Newberry, South Carolina. She has several years of experience working with a wide range of diagnoses in the outpatient orthopedic setting. Meagan is certified in Manual Therapy, Trigger Point Dry Needling and Vestibular Rehabilitation. She is an APTA-credentialed Clinical Instructor and has completed training in Graston Technique and Kinematic Taping. With her clinical experience and certifications, Meagan enjoys utilizing a multifaceted approach when treating patients.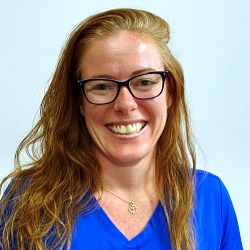 Carolyn Burke handles the department's reception and administrative duties, including scheduling, insurance authorizations and referral.