Medical Center Welcomes Newest Team Member, Marvin Escobar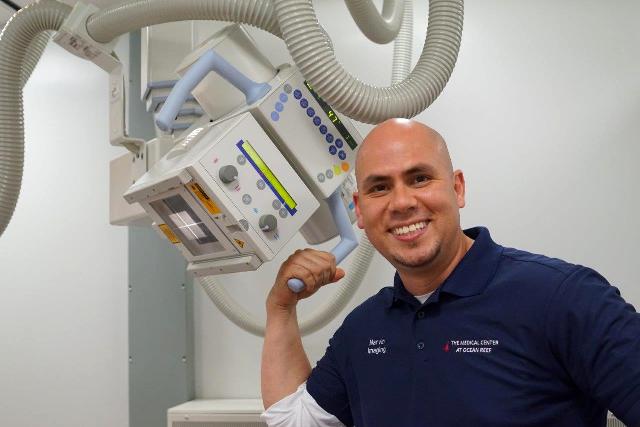 We are pleased to announce the addition of Marvin Escobar, MA, RT(R)(CT) to the Medical Center's excellent health care team.
Marvin, pictured at right, is a highly trained radiology technologist with experience in Diagnostic X-ray, CT, MRI, Bone Densitometry and Fluoroscopic studies. He also is proficient in starting intravenous drip (IV) lines for patients who require contrast IV fluid during diagnostic scans.
Before coming to the Medical Center, Marvin was an employee of Baptist Health South Florida. He also held radiology positions at Homestead Hospital and managed the Imaging department at Doctors Hospital. Marvin is active in various fund-raising activities for the American Heart Association, the Susan G. Komen Race for the Cure, the Leukemia and Lymphoma Society, and other community volunteer programs .
He graduated from Keiser University in Miami and recently completed his Master of Science degree in Health Management at Barry University.
We are pleased that Marvin is now a part of the Medical Center family. His enthusiasm and calm oversight of the center's Imaging Department is a great addition to our team and for our patients.