Lecture Series: Infectious Diseases a Global Concern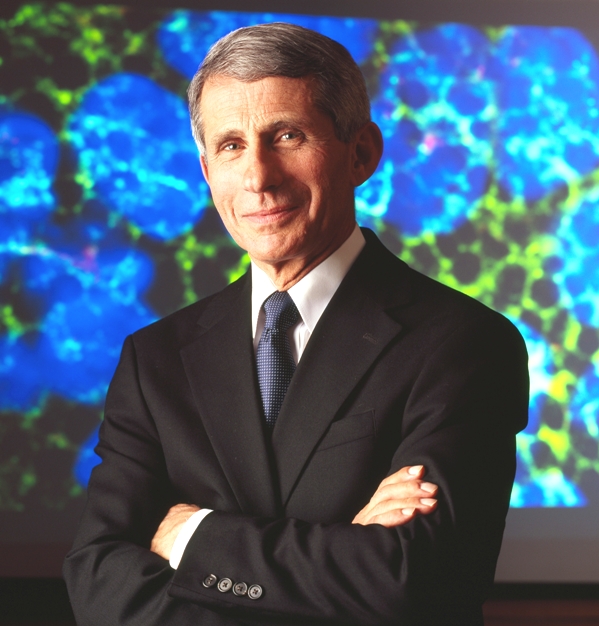 Join us for the next lecture in this season's Lecture Series when Anthony S. Fauci, M.D., director of the National Institute of Allergy and Infectious Diseases at the National Institutes of Health in Bethesda, Maryland, will speak about Emerging and Re-Emerging Infectious Diseases: a topic of global magnitude that concerns us all.
Dr. Fauci's lecture will take place at 5 p.m. Tuesday, Feb. 13, at the Cultural Centre Theatre. You will have an opportunity to meet Dr. Fauci, pictured at right, following the lecture.
Dr. Fauci serves as one of the key advisers to the White House and Department of Health and Human Services concerning global infectious diseases like Influenza, Tuberculosis, Ebola, Zika and a variety of immune system diseases.
With an estimated 7.6 billion people on our planet, infectious diseases are a major concern. "International tourist arrivals grew by a remarkable 7% in 2017 to reach a total of 1.3 billion, according to the latest UNWTO World Tourism Barometer. This strong momentum is expected to continue in 2018 at a rate of 4%-5%."
Super-bugs, or antibiotic resistant germs, are on the rise. The Centers for Disease Control and Prevention (CDC) has identified 18 different diseases that are now antibiotic resistant. Ebola, once a vaguely know African disease, caused a scare in the United States in 2014. Last fall, Zika made Miami news headlines and the CDC reported that 424 symptomatic cases of Zika were reported nationwide in 2017.
Dr. Fauci was one of the principal architects of the President's Emergency Plan for AIDS Relief (PEPFAR), a program that has saved millions of lives throughout the developing world. He has received numerous, prestigious awards for his scientific and global health accomplishments, including the National Medal of Science, the Robert Koch Medal, the Mary Woodard Lasker Award for Public Service, and the Presidential Medal of Freedom. He has been awarded 43 honorary doctoral degrees and is the author, coauthor or editor of more than 1,300 scientific publications including several major textbooks.
For more information about the 2018 Lecture Series, click here.
Men: Mark your calendar for Men's Night Out on Tuesday, February 27. We'll have an informal and interactive discussion about your health with Robotic Urologic Surgeon Murugesan Manoharan, M.D. Complimentary cocktails & hors d'oeuvres will be served. 5 to 7 p.m. at the Medical Center. Please RSVP to 305-367-6777.