Boutique D' Reef: Don't Miss Out!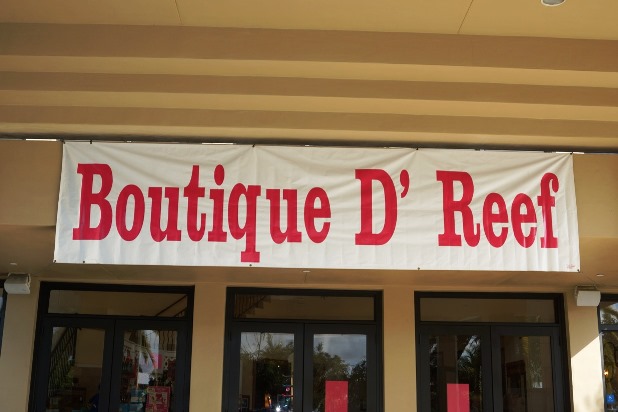 Clear your calendar for Tuesday-Thursday, March 1-3, when the 32nd-annual Boutique D' Reef opens the doors for great shopping with more than 30 vendors. Added this year are ten new, carefully curated vendors that won't disappoint! Shop for beautiful clothing, linens, jewelry, leather goods and so much more.
The brainchild of Adelaide Skoglund, Mary Zick and Denny Morgan, Boutique D' Reef was created to raise funds for the Ocean Reef Medical Center Foundation. Initially it was tough to find a location for the event, so private homes, the old parking area by the Marina – even Adelaide Skoglund's garage (nicknamed Taj Garage) – were early homes for the Boutique. Now, with the space Town Hall affords, the Boutique offers so many more vendors, both old and new. Romantic Room has been a favorite since 1999 along with other longtime regulars Charlotte Kellogg, Catch All and Clara Williams.
"Ocean Reef is one of my favorite places," Williams said. "The positive energy of the place and the kindness of the people are exceptional. Participating in the Boutique D' Reef is not only fun, it also raises money for the Medical Center – an important service for the community. Emily and I are excited to return for the Boutique's 32nd year. We are bringing many exciting new products, including new jewelry concepts and jewelry for your tabletop, that we can't wait to share with you!"
We look forward to seeing you there in just a few short weeks! Please remember that a portion of all shopping proceeds benefits the Medical Center.
The Boutique D' Reef Committee: Adelaide Skoglund, Denny Morgan, Chris Fisher, Kathy Weiland, Cindy Manzo and Lori Young.