Rick Baxley, M.D., Chosen to Lead Private Medicine Plus+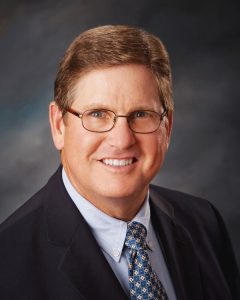 St. Augustine native Dr. Rick Baxley will join the Medical Center team to lead the Private Medicine Plus+  program.
Dr. Baxley's 18 years at his Baxley Center for Executive Health Assessment make him uniquely qualified to lead Private Medicine Plus+. He has been described by a fellow physician colleague as a "modern-day Marcus Welby."
Dr. Baxley graduated from the University of Florida and went on to receive his Medical degree from the University of Miami in 1985. He also earned a Master's degree in Public Health from Loma Linda University. He is a board-certified physician and a Fellow of the American Academy of Family Practice.
His compassion and strong belief in people led him to found Orlando's Healthcare Center for the Homeless, which serves more than 20,000 homeless individuals each year. In 1994, President Bill Clinton awarded Dr. Baxley the President's Volunteer Service Award from the National Points of Light Foundation. Other accolades include The Florida Academy of Family Physician's Family Physician of the Year, Best Doctors in America for 2005-2006 and Top Doctors in Orlando by Orlando Magazine.
Please join us in welcoming Dr. Baxley and his wife, Barbara, to the Ocean Reef Community.
Private Medicine Plus+ is an exclusive members-only program established to serve individuals desiring one-on-one, concierge healthcare. Click here for more information about Private Medicine Plus+. You can also contact Patty Sikaffy at 305.367.6744 or via email.
The Medical Center is very grateful to Thomas Mann, MD, for sharing his expertise in establishing the Private Medicine Plus+ program and his assistance in locating Dr. Baxley as his successor.