Lecture Series: "Soothing that Barking Dog in Our Brains"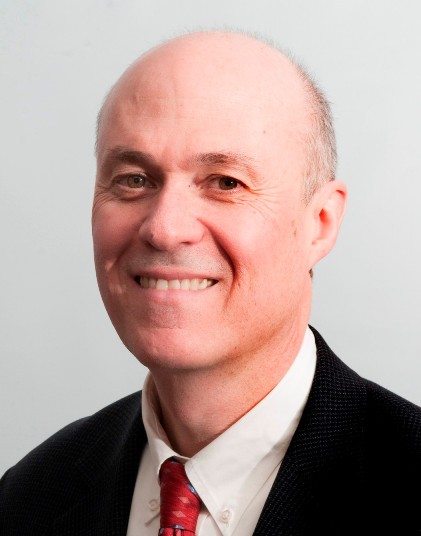 Wait … what? Barking dogs in our brains? What's this about? Come on out to the Cultural Center Theatre next Tuesday, Jan. 9, and hear Harvard Medical School Psychiatry Professor Gregory Lewis Fricchione, M.D., pictured at right, tell us about "Soothing that Barking Dog in Our Brains." His lecture will begin at 5 p.m. with a post-lecture reception.
Dr. Fricchione, who also serves as Director of the Benson-Henry Institute for Mind-Body at Massachusetts General Hospital, is an avid researcher on the neurobehavioral mechanisms in underlying diseases that connect the mind and body. He authored the book "Compassion and Healing in Medicine and Society" and is the co-author of four books on subjects that include the connection between depression and heart disease, stress physiology, catatonia, and general hospital psychiatry.
Have you ever snapped at your spouse only to have them comment how stressed you're acting? And did you bark back, "I'm not STRESSED!" Dr. Fricchione will address the mind-body connection on how various stressors in our lives can deeply affect our health and well-being. How we view our lives, social attachments, family relationships, our thoughts and projections — positive or negative, all have a direct connection to our body's resiliency.
Dr. Fricchione is a 1978 graduate of the New York University School of Medicine and completed his postgraduate training in psychiatry at NYU-Bellevue and in psychosomatic medicine at Massachusetts General Hospital. From 2000 to 2002, he served as Director of the Mental Health Task Force at the Carter Center in Atlanta. While there he worked on public and international mental health issues and policies with the Carter Center's co-founders, former President and First Lady Jimmy and Rosalynn Carter. President Carter created the President's Commission on Mental Health in 1977. He and Mrs. Carter remain avid supporters of mental health research.
There have been many studies on the benefits of stress reduction with the use of meditation and the resulting mind-body connection to resiliency. As an example, Luang Phu Supha, a Tibetian Buddhist monk, died in 2009 at the reported age of 115.
Please join us for next Tuesday's lecture, where you will have the opportunity to meet Dr. Fricchione at the post-lecture reception. This lecture has been co-sponsored by Baptist Health South Florida and the Ocean Reef Medical Center Foundation.
Don't forget to check our Calendar of Events for the latest goings-on at the Medical Center. Ladies Night Out is Jan. 17 with Dermatologist and Laser Specialist Jill S. Waibel of Miami Dermatology and Laser Institute. We hope to see you there!