Lecture Series: Managing Low Back Pain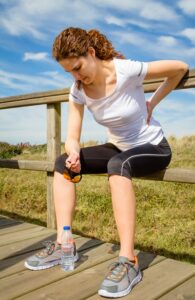 Please join us at 5 p.m. Tuesday, April 4, at the Cultural Center Theatre for the latest lecture in the 2023 Lecture Series: a presentation by Dr. Ronald B. Tolchin, D.O., on current concepts and management of low back pain. He is the Director of Spine Care at Baptist Health Miami Neuroscience Institute and specializes in rehabilitation medicine, lower back pain and spine disorders. Dr. Tolchin is board-certified by the American Board of Physical Medicine and Rehabilitation.
"Back pain is very common, whether it's a chronic condition as we age or it hits suddenly after improperly straining the spine to pick up something heavy," Dr. Tolchin said. "Whatever the cause – arthritis; spinal stenosis, which is narrowing around the nerve roots; blunt injury or something else — back pain is one of the most common reasons why Americans over the age of 45 seek medical care, next to the common cold."
"I would like my patients to remember me as someone different, someone who thinks outside of the box, someone who is open to alternative avenues of medicine, which I am," he said in a video presentation. "So, if they have ideas and they come to me and say, 'I'd like to try acupuncture or I'd like to try massage or Tai-Chi,' then we can have that conversation because I understand that, and I'm open minded about that, because I learn from my patients like they learn from me."
Please join us after the lecture for a cocktail reception and to meet Dr. Tolchin, who is also a Medical Center visiting specialist.