Increased Fall & Cart Injuries in 2023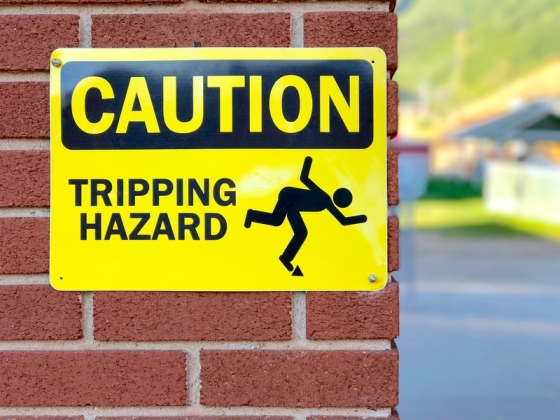 By Gail Wheeler
The Medical Center has been seeing an increase in golf cart- and fall-related injuries for 2023, as compared to 2022. The injuries are ranging from scrapes to bruises and/or lacerations as some of the more common injuries. There have also been some serious emergency injuries related to falling, like fractures and dislocations.
Public Safety responded to 49 cart accidents in 2022, five of which were critical. Of these 49, 26 were caused by rollovers, crashes and falls. Vice President & Director of Public Safety and Operations Ariel Artime offers the following safety advice: "No objects or clothing articles should protrude from the cart, including limbs, that could cause injury if impacted by an item. To avoid falling from a cart, it is recommended that all passengers, including the driver, should use seat belts and avoid making sharp turns. Since the Medical Center is not staffed 24/7, it is recommended that 911 be called and that you wait on the scene to be treated for any injuries resulting from a golf cart-related crash or incident. When dialing 911 always identify that you are calling from Ocean Reef."
As we age, our balance, steadiness and gait can change — all of which can contribute to a fall. Be aware of tripping hazards in the home like scatter rugs, items moved out of their usual places, and electrical or extension cords that cross your path. Always wear shoes but choose footwear that is appropriate for the activity. If they have laces, be sure they haven't become untied. Backless, slip-on shoes like flip-flops or Crocs are not appropriate for many activities and can create a higher risk of falling.