Find Your Support Group at the Medical Center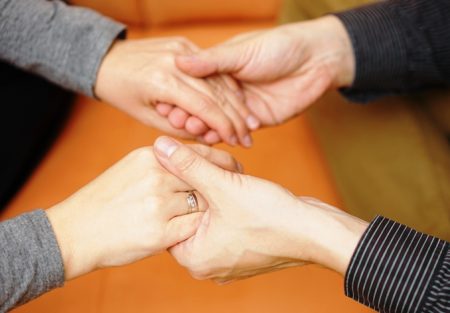 One of the impressive things about the Ocean Reef Community is that people come together to help each other. Supporting and sharing with others is no exception when it comes to important health problems.
Several support groups meet regularly in the Medical Center's second-floor conference room to share information about ways to manage and improve their health conditions. Led by Dr. Luisa Bryan, the Vision Support Group is one of these groups.
"We are a small group with a variety of vision conditions encompassing everything from age-related macular degeneration to extremely dry eyes," Dr. Bryan said. "We share resources and experiences to help one another with the everyday struggles of low vision."
If you would like more information about the Vision Support group, please contact Dr. Bryan at 305-367-4965 or via email. The group meets from 9:30 to 10:30 a.m. each Wednesday at the Medical Center.
The Parkinson's Support Group meets several times during the season. The remaining dates are March 21 and April 18 at 3:00 p.m. Allen J. Krowe is the group leader and encourages anyone in the community who has Parkinson's or is a Parkinson's caretaker to attend the meetings. Representatives from the Michael J. Fox Foundation came to February's meeting to discuss the latest strides in Parkinson's research. The Michael J. Fox Foundation is a dedicated and important resource for Parkinson's patients.
The Forget Me Nots is a support group for caretakers. Not all caretakers are nurses or medically trained individuals, and often it is the spouse who is the full-time caretaker. This is a wonderful group whose members share resources and support in facing daily challenges. The group meets on March 19 and April 16 at noon at the Medical Center. Group Organizer Cynthia Weglarz can be reached at 305-367-9483 or via email.